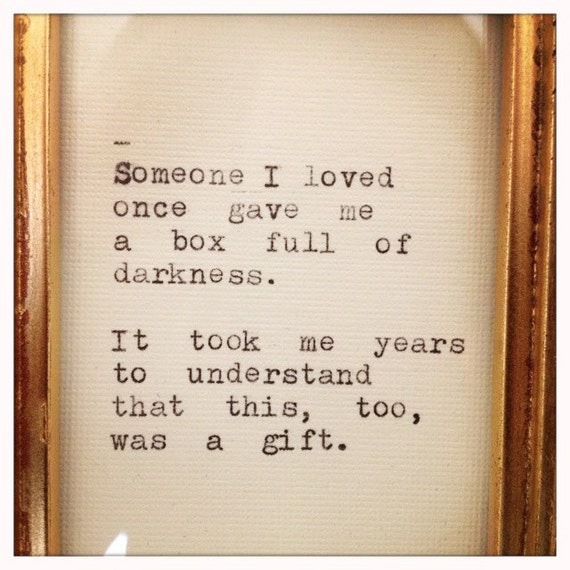 From the Etsy Shop: WhiteCellarDoor (many other quotes available too!)
I love this quote:
Someone I loved once gave me
a box full of darkness.

It took me years to understand
that this, too, was a gift.

From Mary Oliver's poem "The Uses of Sorrow."

Wuthering Heights Scarf from the Etsy Store STORIARTS! Fantastic. They have other books too: Romeo & Juliet, The Raven (by Poe), Pride & Prejudice and more!
Scarves are $42.
Gloves are $26.
~ Kells
www.agodon.com
Want more on creativity and the literary life?
-- Subscribe by Email